we'll have to leave in half an hour or so to catch the bus to the airport bc krippe and i are going to london until thursday. our plans so far:
1. that scary amusement thingy near the london eye
2. booze
(3. camden town camden town camden townnnnn!!! krippe doesn't know yet because he thinks it's sleazy and last time we went to london we only went to camden town once but i love the cyberdog store and nothing can keep me away if i'm in the right country and city. and there's the happy shack too. anyway. camden town.)
we're staying at clink hostel again because it's awesome. if you go to london and don't have relatives to stay with, stay at clink. they have a nice smoking area in the basement, i've had good times there (no, nothing dirty. yet.)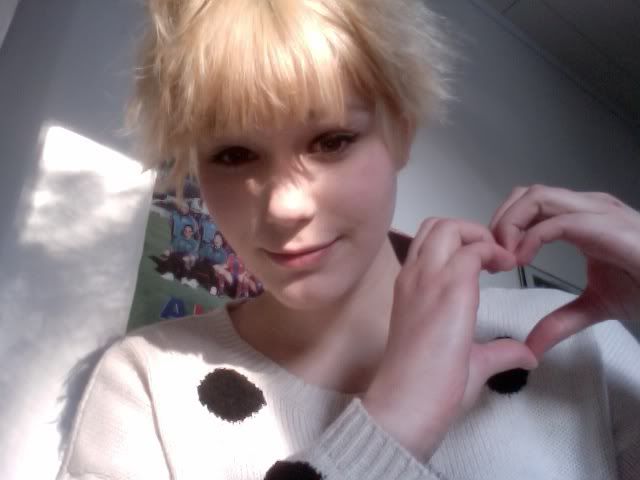 i look retarded. but that's the point. my hair is pretty blonde now. i tried to dye it purple or something but it turned out bluexbrownxgray so it had to go.