got a dark red velvet skirt i'd ordered a while ago in the mail yesterday. it came from china and when i opened it i noticed it's a monki skirt. lol. i mean i know they have monki in china but i was still highly amused since it wasn't mentioned anywhere/for some other reason. either way, i love the skirt.
ps. here's my face. never forget.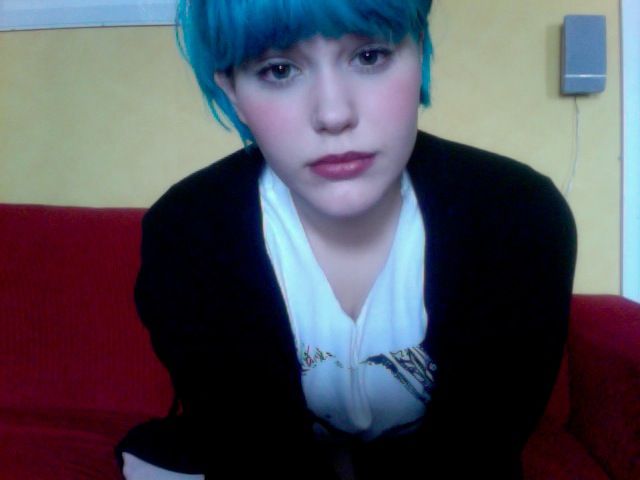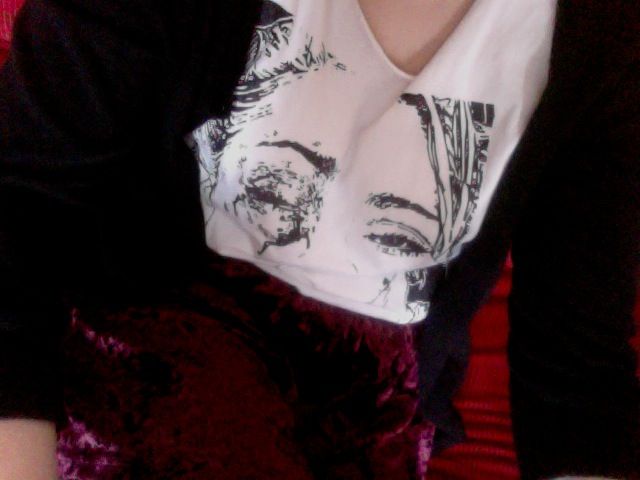 wearing my old crystal castles t-shirt (which i like a lot more since i finally finished mutilating it) and my new skirt.
finally, my bf was listening to capsule's new album yesterday and on it there's this super fantastic track.
my ears are ejaculating honey.