ilmari and i decided to switch hair colors, so i went from pink to a light kinda sea minty something green and he's going pink again.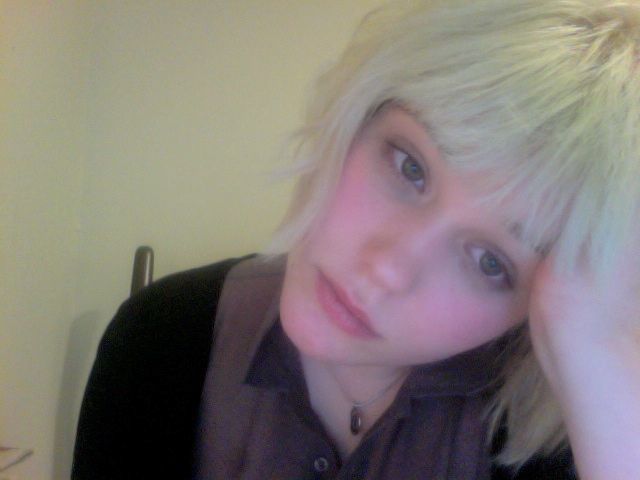 shitty make up i applied 666 hours ago + carb od bloat.
i've bought a ton of awesome clothes, i'll show you one day.