i got myself a white christmas tree. i've wanted one since forever and now that i finally live in my own apartment that i don't hate like the previous two years i figured it's time, so yay. i decided to decorate it with nothing but white stuff and birds.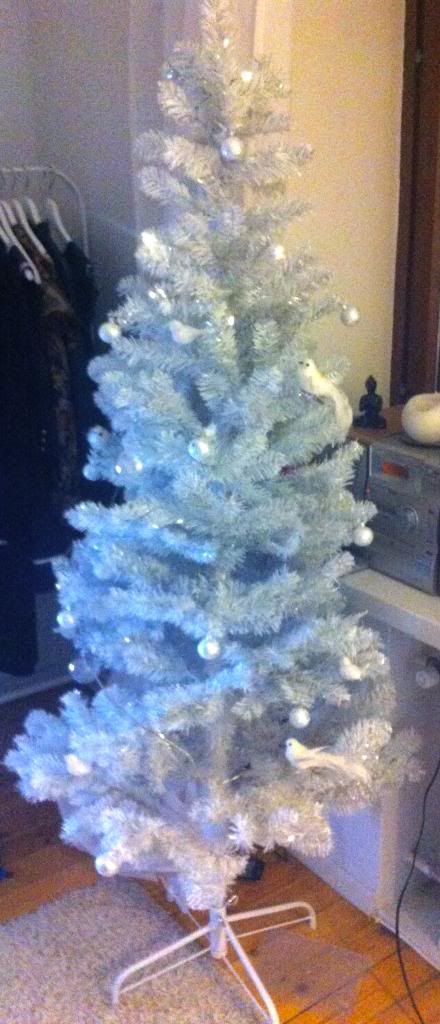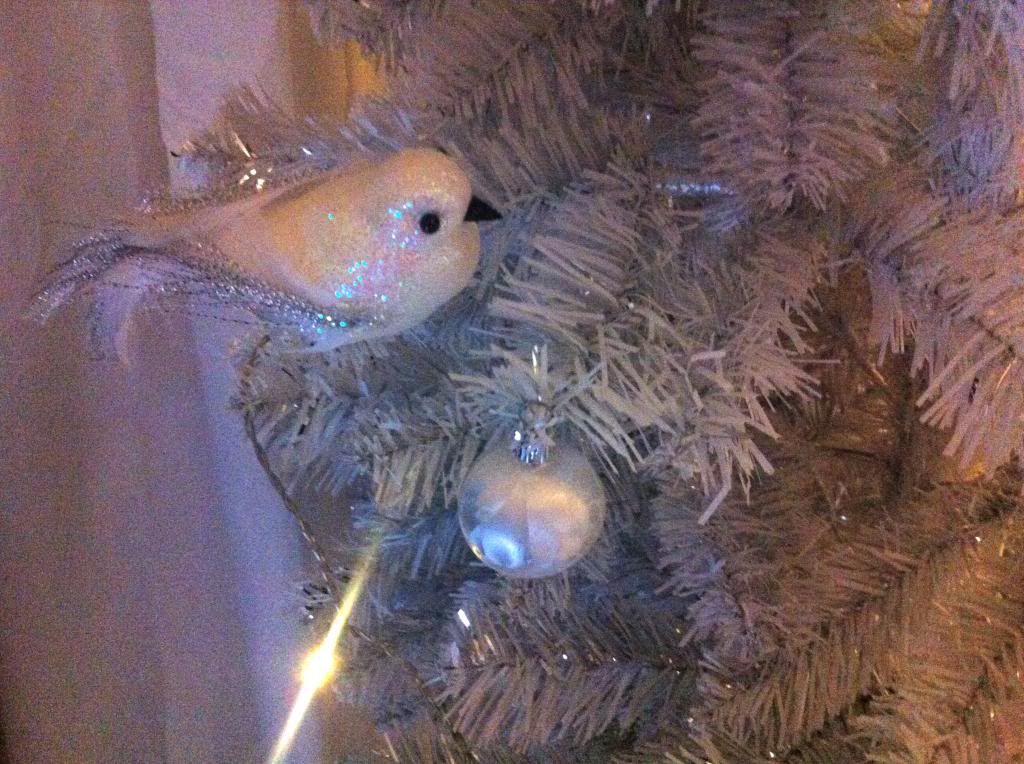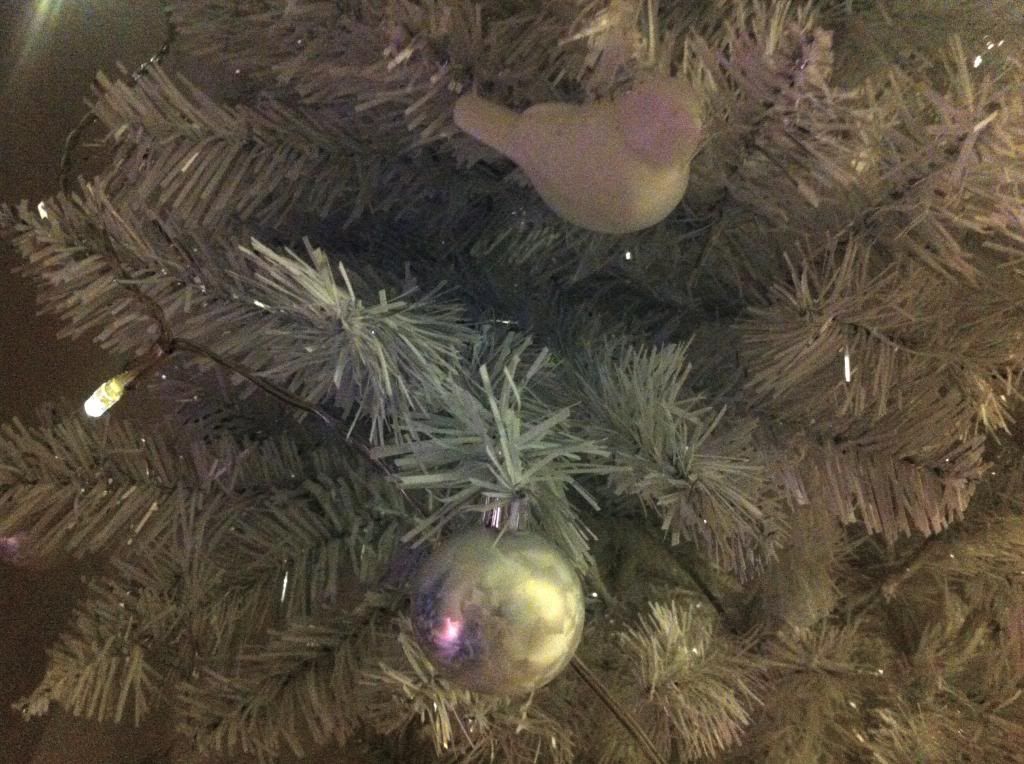 i went to buy a scarf for ilmari (that boy just can't get up in the mornings) in the morning when they released the maison martin margiela x h&m-collection, which just so happened to be the only thing we didn't get in finland. but i didn't have work until an hour later so i figured i'd buy at least something. i was holding the last silver candy wrapper bag, but then i was like ugh no, everyone else has it too. but today i went to h&m when i was strolling around with tea and everything was on sale so i got myself the one necklace i'd been eyeing for a while since it was on hc sale.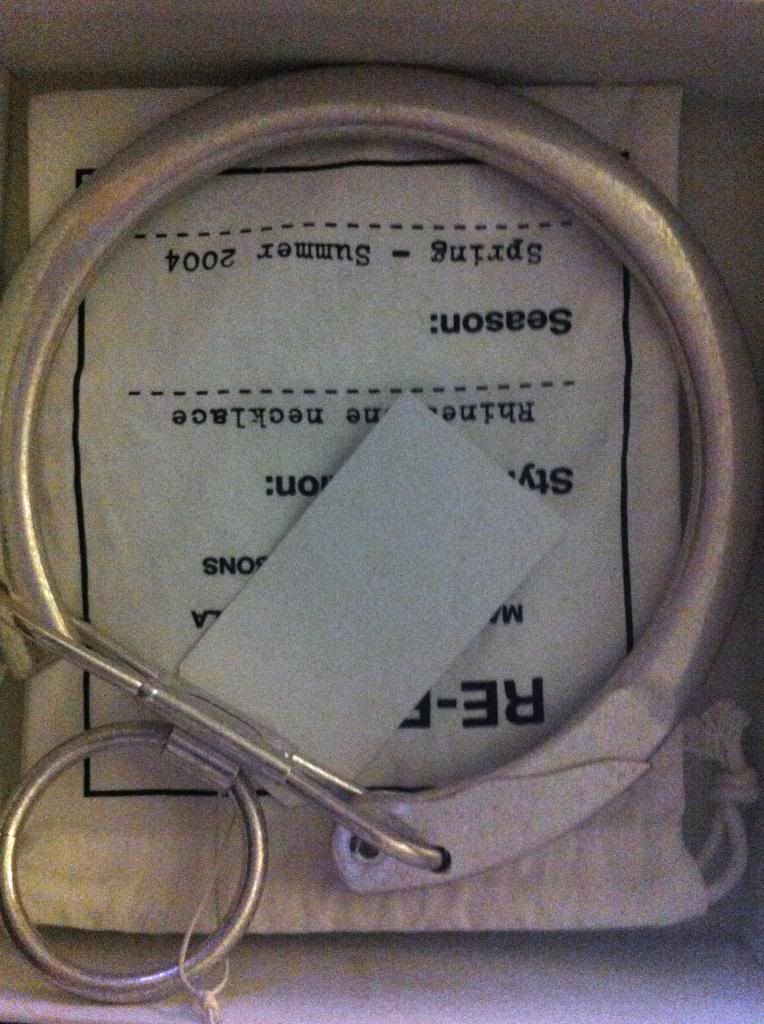 it's the wrong box tho lol.
and idk, here's a boring outfit picture i took last week at work. i made a pink harness belt which i'll showcase to you one day when it's not at ilmari's.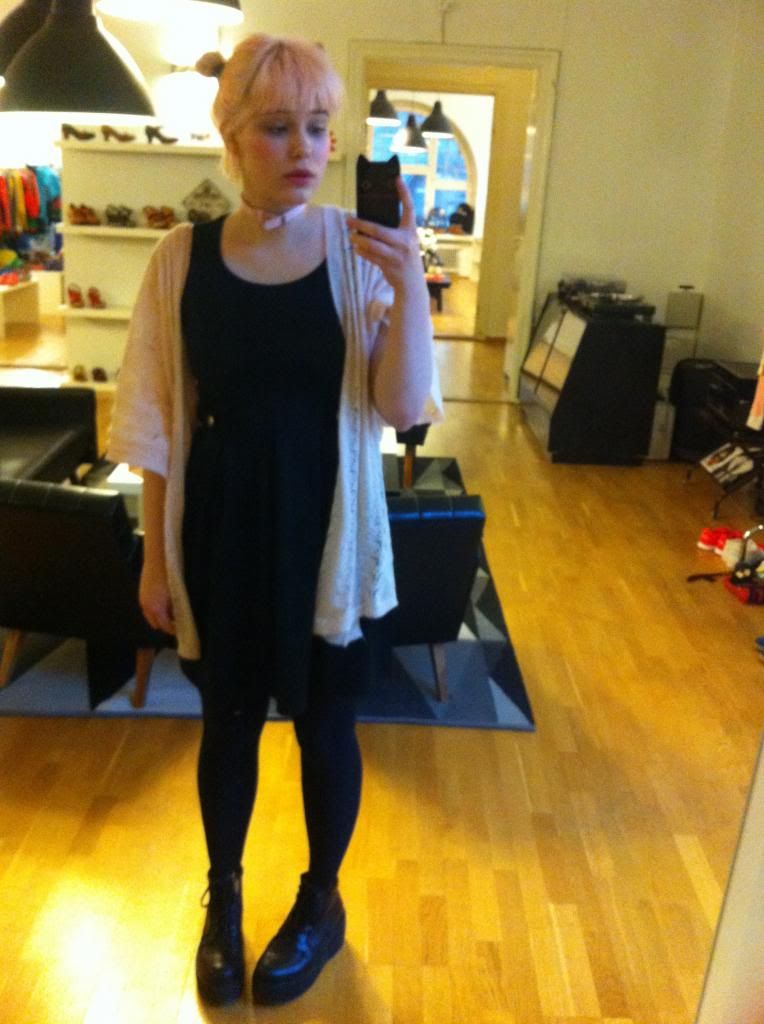 why am i so unphotogenic when i'm actually quite ok looking 。:゚(。ノω\。)゚・。
also, sorry for the horrible english and sentence constructions, my brain's all mushy from watching so much mtv all the time (sneaky of me to blame it on tv).
now i'm off to mascot to see a gig of some dude i briefly know and aino knows well because she knows everyone. and drink cider. 14 hours of work tomorrow.