got paparazzied by mom today while at the tram stop. apparently.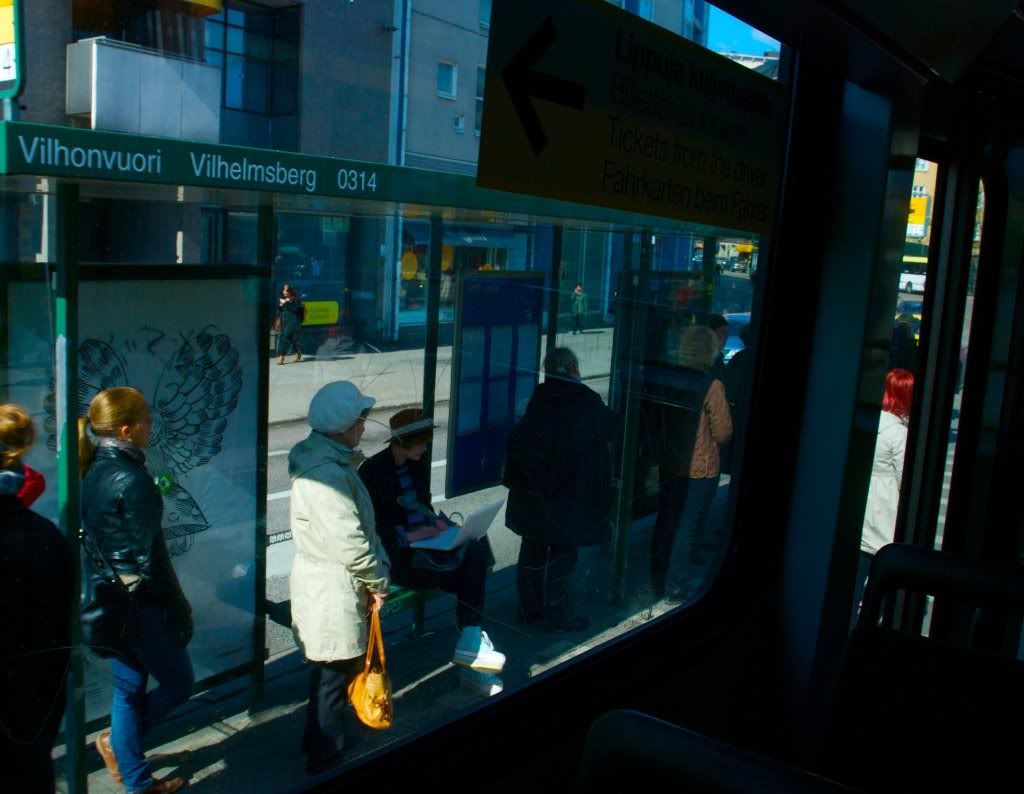 yeah, the loser with the laptop (again) and the AWESOME shoes which i received yesterday. ps it's a clickable picture.
aaaaaalllllllsssssooooo. yesterday i decided to do something for my future and went to a hairdressing place and cleaned all of their shelves and organized all their products (man it looked good when i was done. vive le neuroticism. boy that sounded grossly hipster. do forgive me). today there was an interview at the school. it was so WEIRD. they asked my opinions about piercings, drugs and smoking and i'm like, what do you want me to say? i have three piercings and consume all of the above. of course that's not what i told them because i really want to become a hairdresser. at least for now.