oh boy. krippe, krippe's mom mia and i watched sleeping beauty today. the mere thought of the scene where maleficent's eyes appear in the fireplace and there's that spooky green light and that music, ohhhhh, it makes me want to cry. IT'S SO SCARY. as the cherry on top that music's stuck in my head now. maleficent is so scaryyyyyyyyyyyyyyyyy. and yet, she's so damn sexy and cool. 'cept they've totally not made justice to her sexiness and coolness in kingdom hearts.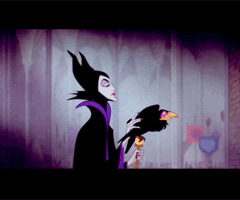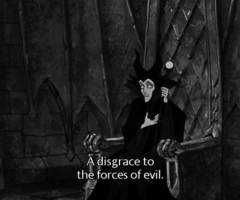 it's in french, but you get the picture. and the music. especially the music.
ok, i'm off to od on frasier and make krippe stay awake until i fall asleep.