ugh ugh ughhhhhhhhhhhhhhh
went to solestruck for a specific pair of shoes and, because i'm a masochist idiot, decided to browse the new arrivals and the universe is out to bankrupt me, i swear. ffffffffff.
first and foremost, the all black goners dropped. i've been waiting for this for ages and like ugh FUCK why why why the one month i'm broke????????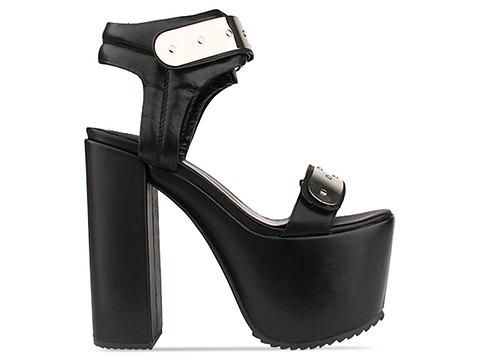 second, another pair of shoes i've been so into conseptionally ever since i first saw similar ones on eriko nakao in a shoot like two years ago i've been close to making them myself, the motherfucking work platform boot, and it's by buffalo too, so it's definitely nice quality and all. a tiny light at the end of the tunnel is that may not make them in a size small enough because it's a men's shoe.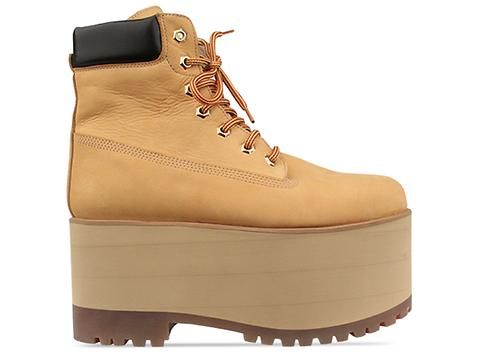 and then there's the hansel by deandri which i just saw irl the other day on a totally marvelous-looking babe, and now i want to have them too (´Д`。)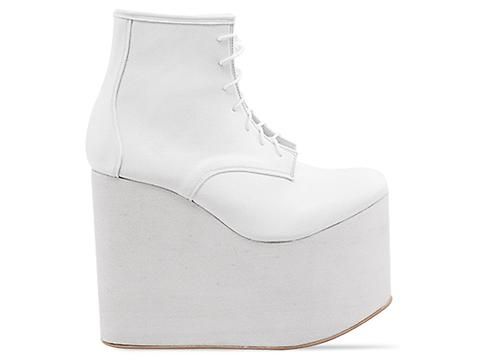 pretty little liars returned, and while it fills my heart with joy, mona was wearing these hypercute jc pumps in the first episode and they're on sale now and my head is bursting.
but i think i'll go for the hansels and goners, unless they do release the work boots in a 39, because then i'll have to have them.
i don't know what's been going on with me the past year because i'm not even into shoes. i guess it's just that there's finally the kind of shoes a like and i have to hoard as many as possible because then platforms aren't going to be fashionable for another 20 years, and finding pretty platforms when they're out of fashion is a fucking pain, i'm telling you.
first three pix from
solestruck
and last one from
nasty gal
.