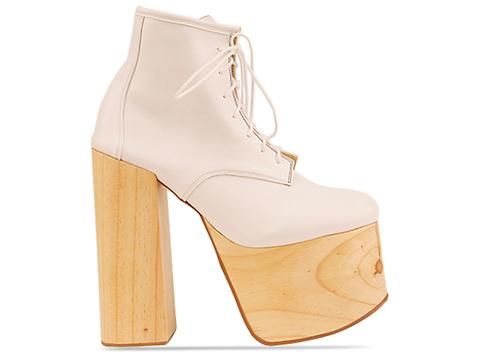 rest your eyes on my new babies, due date sometime next week.
(i wish i could give birth to shoes and clothes. it'd be the absolute best thing ever. plus it would creep out most people so much. like check out these mega platform heels coming out of me lol lol lol it'd be awesome)
payday yesterday. poor days starting yesterday. but i did need a pair of white shoes! i admit i most definitely didn't need another pair of chunky platform heels, but the heart wants what the heart wants. and my heart's really been wanting some deandri for a while now. and at least they're white.
so today when i was all "they're so pretty look look loook if you don't care you don't love me they're called tequila by deandri deandri was established in blah blah blah etc" on ilmari, i realized they must've named them after a scene in pee-wee's big adventure;
it made me feel a bit better although i'm a shoe-loser and unif owns my soul and currently deandri owns my diet.
he-hey.
outfit pix. starting with, yes indeed, today!
(when i got home from work i changed into a black skirt and it was much better, but at that point i had more important things than outfitsnapping on my mind)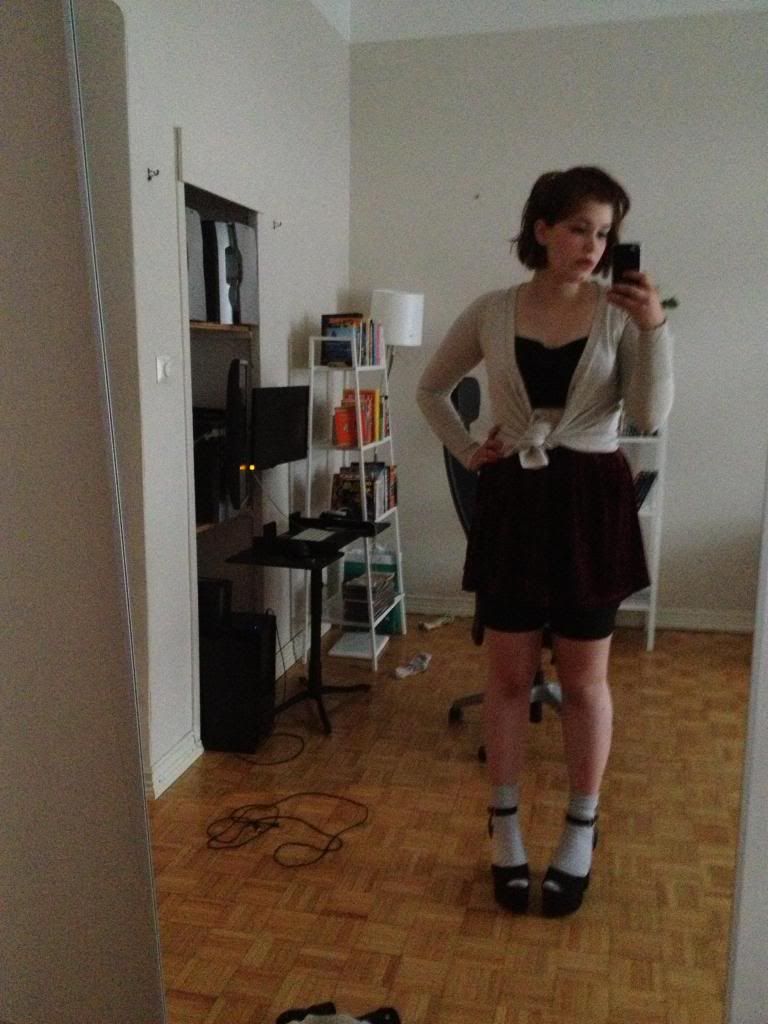 crop top: nasty gal
cardigan: antonia's old
skirt: monki
socks: ilmari's seven sizes too big ones
shoes: h&m
today i got up at 5am because i had work at 6am. it was the best.
i _love_ morning shifts.
i _hate_ night shifts.
but since i never get morning shifts, i'm going to find another job that's all morning shifts every day forever.
okay. next up, me wearing pants!! cray-cray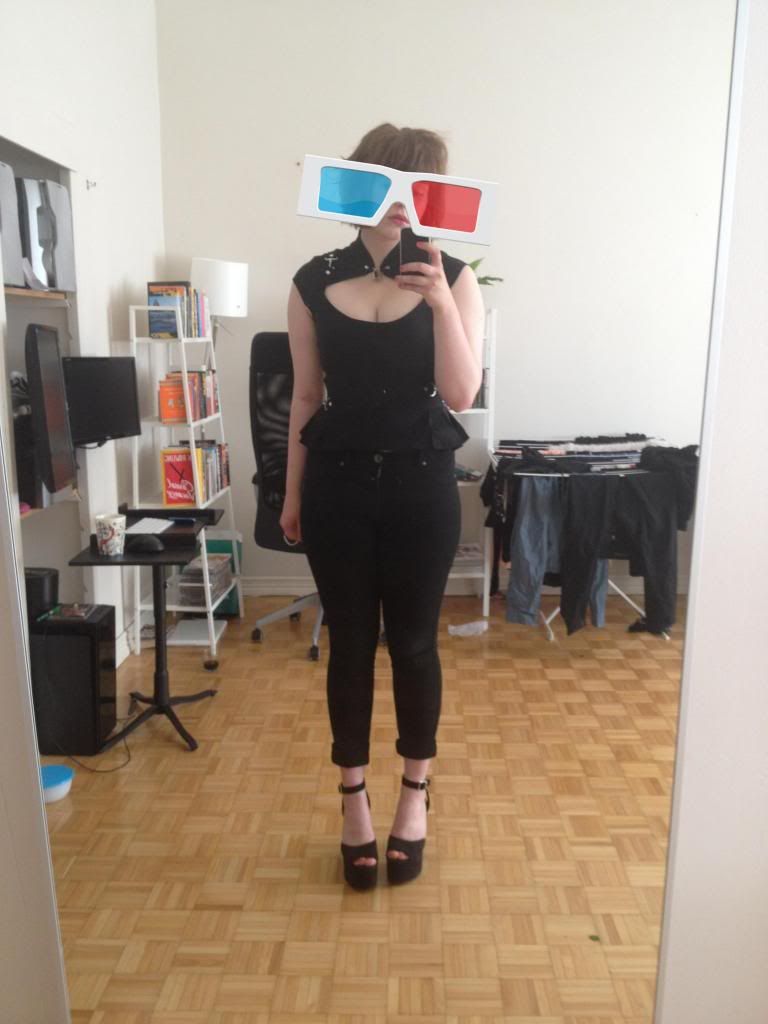 top: lip service
pants: no1curr but dr. denim prolly
shoes: h&m
my face was so uglie that i had to hide it. thank baby jesus photobucket has these fab clip arts nowadays.
and since i really got excited over how easy wearing pants it, next day;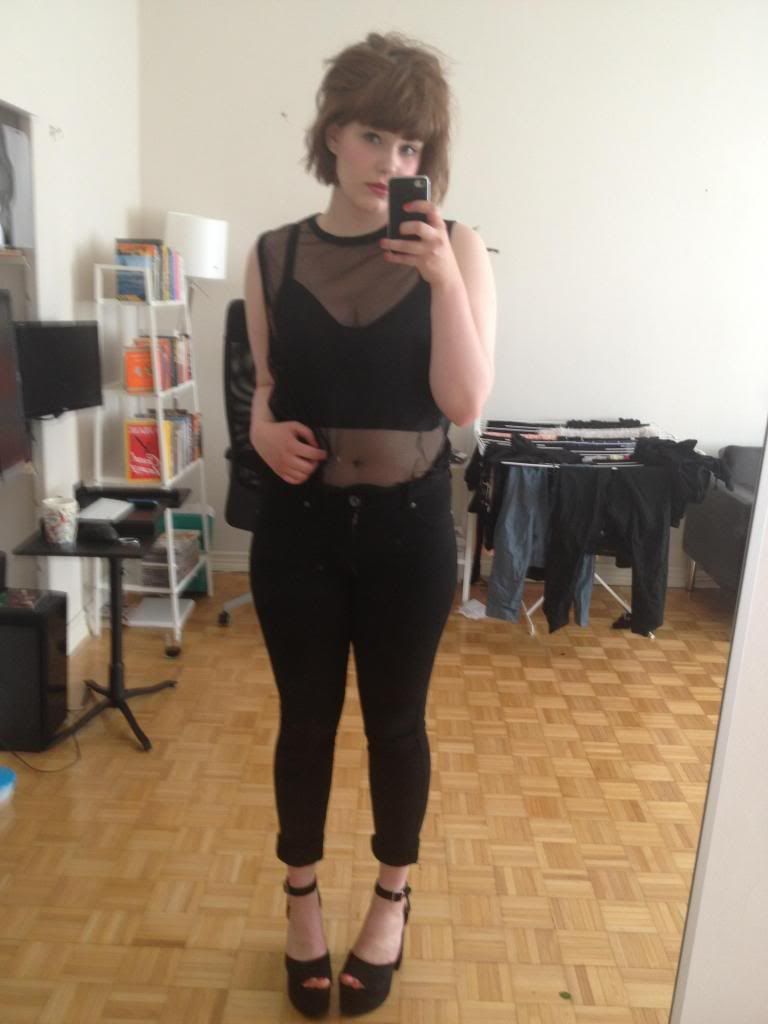 crop top: not sure tbh
net top: weekday
pants & shoes: same as above
i'm extremely obsessed with these shoes. they're quite uncomfortable when worn longer than half an hour, but they look so damn good. i plan on buying a spare pair (it rhymes!!), if they have any left, because h&m's stuff isn't the best quality and these shoes are so pretty and versatile.
so today ilmari and i went to the recycling center and it was ridiculously bad. we went looking for a sofa table because everything we own can't be from ikea, but the stuff was overpriced and just plain ugly. wouldn't have it in my home if i was paid. apparently the recycling center is only good for clothes. and only the one in hietsu, the kyläsaari one sux.
anyway. ilmari's done playing tf2 and i have absolutely nothing interesting to write about, so a pb picture of my mesmerizing visage will have to serve as and end of this.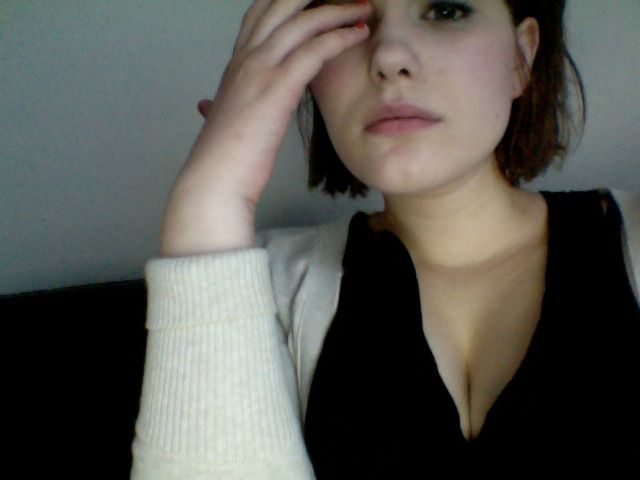 bye.