two ug-parties the same day a few weekends from now. "what's a boy to do".
i've been doing nothing really. hangin, drinking, playing portal 2, watching bad films and _loads_ of frasier, half-assedly looking for a new job so i can at least say i'm trying.
i wish i wanted to do something so i could at least try to get into some school and fail and try again ten times like normal people, but nothing interests me so i guess it'll just be another year of dead end jobs and too much intoxication. ugh this lazy unambitious self. right now i feel like a meth addiction would be dandy.
</angst>
here's a random picture i found on my computer of this one awesome skirt i own. it's by one of the coolest kids around, emily karlsson/emilyk, and i strongly recommend you check her
store
out.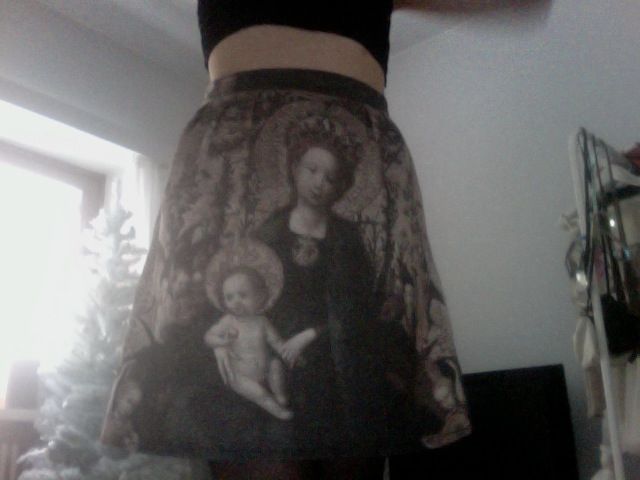 one day i'll start taking proper outfit pictures.
here's a picture of my face.