some time ago my friend hellen went to a flea market in porvoo and saw a pink fur coat and short story even shorter, now it's mine! super.
so, without further ado, i present to you
$$$$$$$ TODAY'S OUTFIT MOTHERFUCKERS $$$$$$$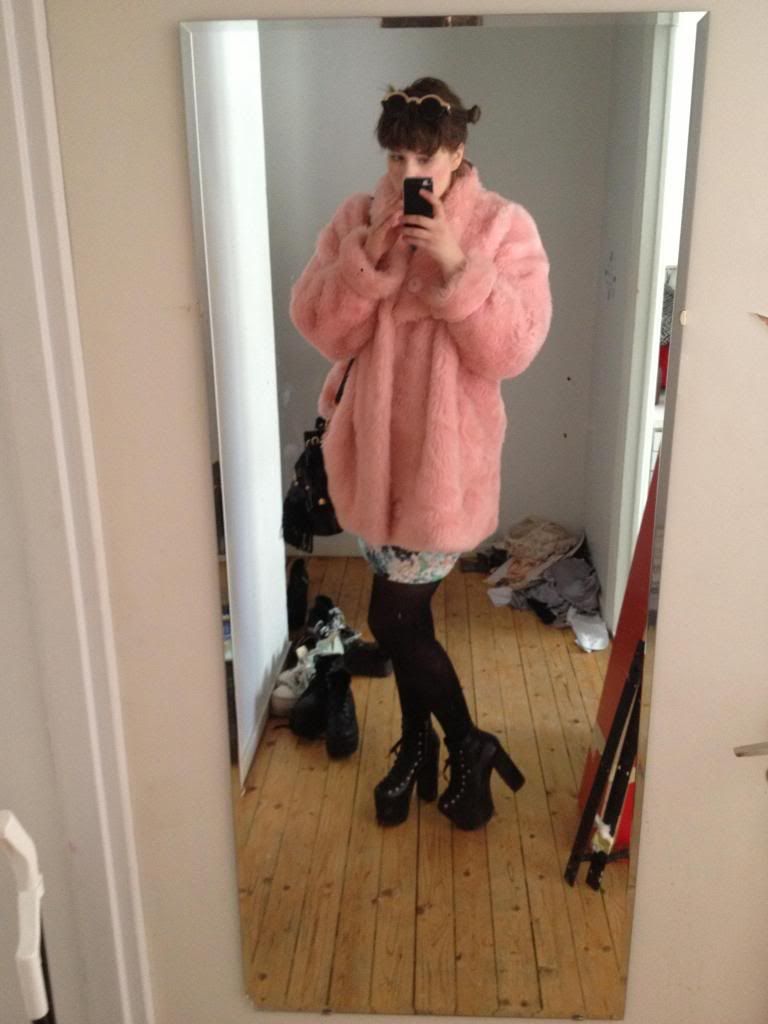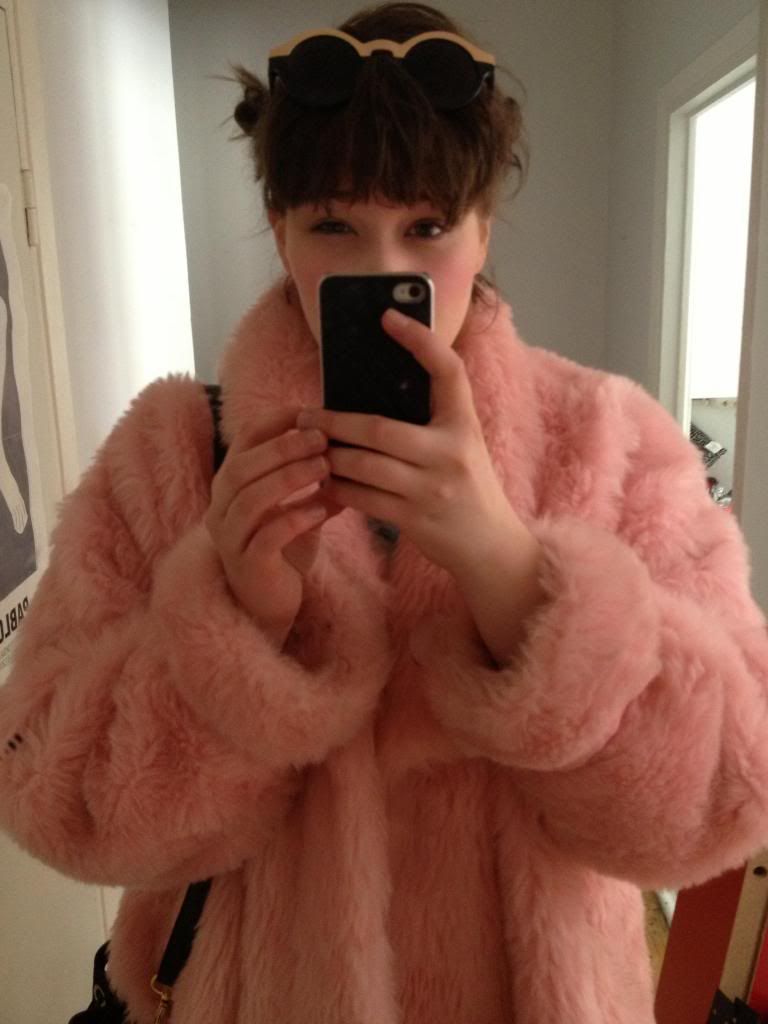 (pardon the messy hallway. kallio lifestyle 4evah)
coat: "vintage"
dress: h&m
shoes: unif
sunnies: asos
bag: nasty gal
in other news i'm having a day off but i'm dead inside because i work shitty nine hour shifts from three in the afternoon to midnight and am too tired to do anything but get intoxicated or watch geordie shore and zack and cody when i'm not working. I WANT TO WANT TO STUDY but i don't.
peace.