i tried to find spiked bracelets to wear as anklets all day yesterday but it's impossible nowadays, apparently. the closest i came to what i wanted was at gina tricot, which is like ridiculous because i went to all the stores where i did my shopping when i was 13 and they just didn't sell any anymore. today i'm going to some metalhead store before a meeting at work and try to score a pair there.
here's a random outfit picture from last week. wearing just a bralette was a pretty stupid idea since it's still fucking freezing.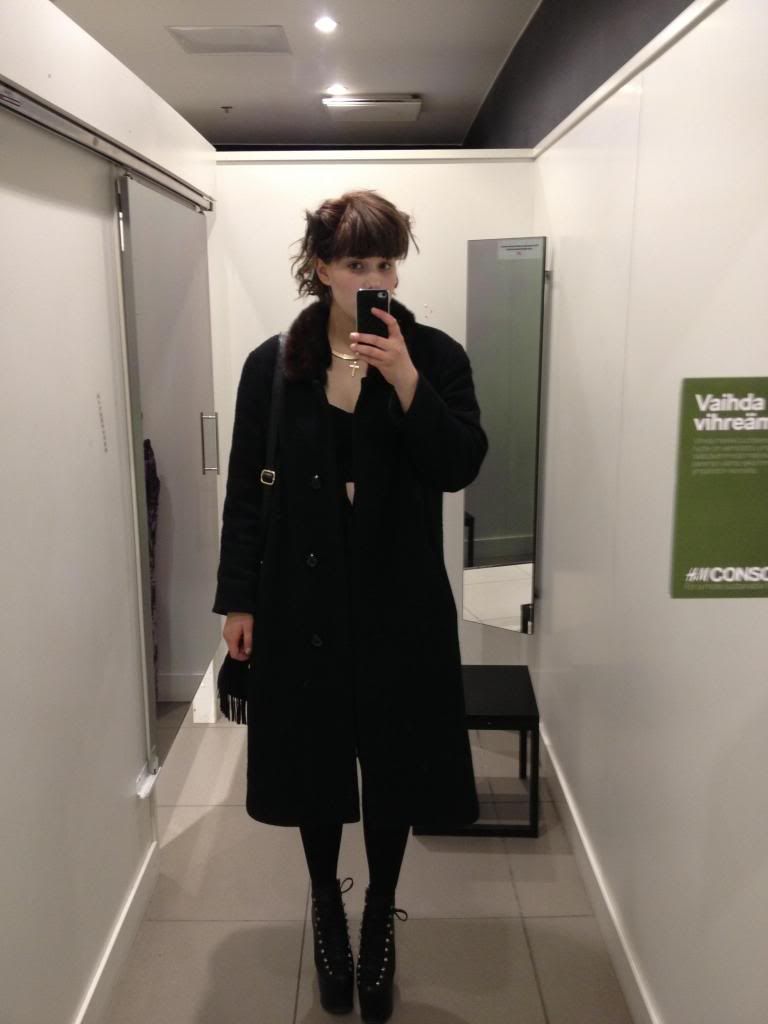 lol my nose looks hyperweird.
this weekend nelli and i are throwing a cosmic theme party. i'm very excited, at first i thought i'd just glue extramuch glitter and confetti to my face, but then i realized it'd be too obvious so i'm gonna go for something else. hope it'll turn out stellar too.
i just watched the new episode of the carrie diaries (completely addicted. i can't watch satc anymore because i get a feminist meltdown every two seconds tho) and got reckless and bought myself a bunny knit. apparently people have been whining about the styling in the show but i think it's fab and want to own pretty much everything. plus they went to the "publishing of less than zero" in this episode. i bloody _love_ bret easton ellis.
but, i mean, look at this knit, how could i not have to have it? now it's on it's way to me (⌒▽⌒)☆