chillin' with ilamri, about to chill with aino too. was browsing tumblr, found my dream hair. not necessarily the color, although i loved having that color, but the cut. literally gasped for air. here, look at it: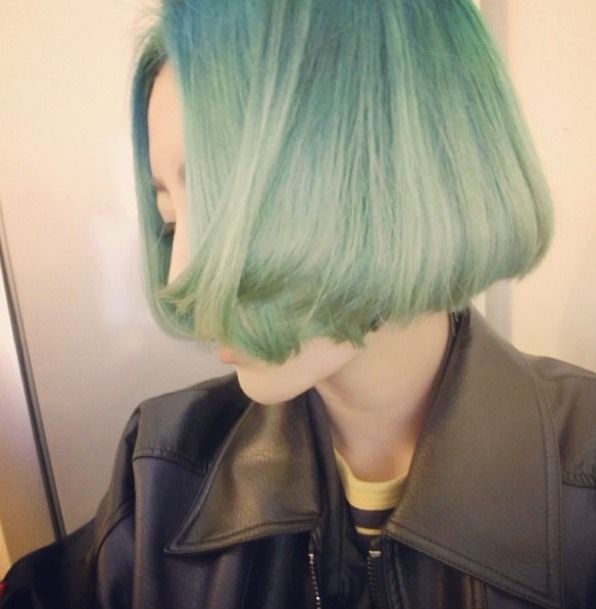 got myself a dress from yayer i'd had my eye on for a while. it's super hot. i'm wearing it in this pic, but haha lol it's under my coat. great coat too, tho. totes gonna camwhore that dress next week.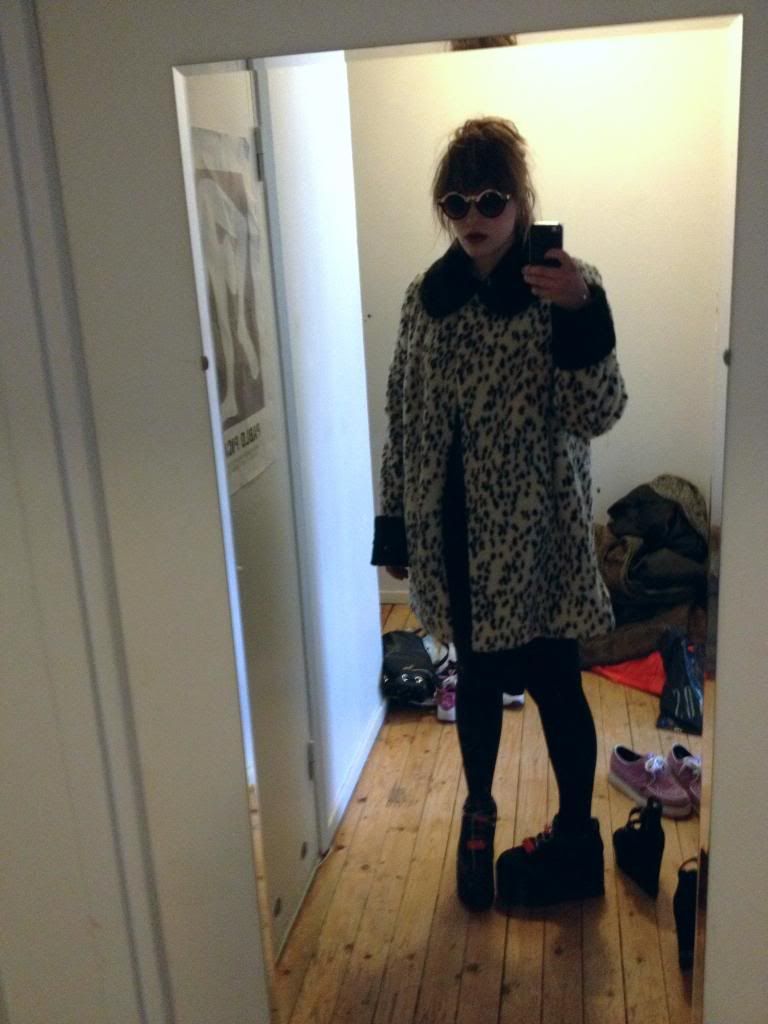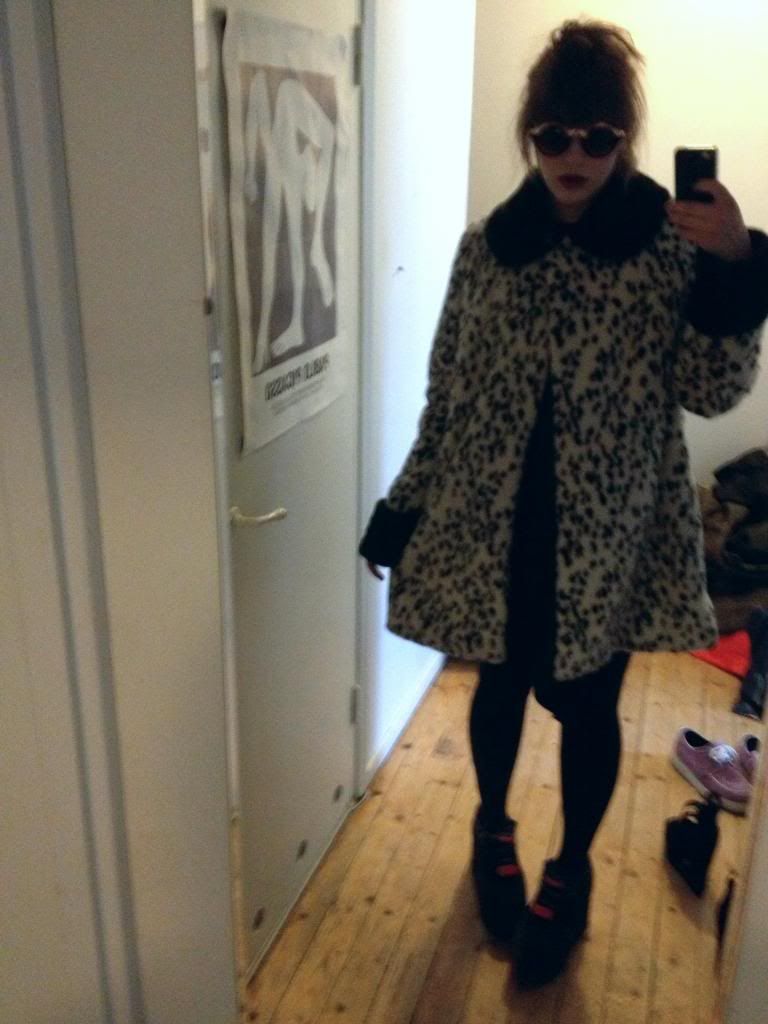 those shoe laces are blinking, too. that's the definition of happiness, there. blinkin shoes laces.
and to be a legit blogger;
coat: topshop
shoes: y.r.u.
laces: tiger (i wish i could own everything from there ughhhh. i have this small buddha-statue from there too, which changes color!! it's the coolest. ah, i love religion themed kitsch. also have a fish themed hologram standard 52-card type of dealio card deck)
sunnies: asos
yesterday we went to the opening of this new club, #hex, wanted to exorcist-kinda puke all over everything although the band playing, sin cos tan, was actually really good. but it's always the same people and it's always two years late, which wouldn't matter if it didn't matter. meh.
xx